Storm Disaster Recovery Team
8/19/2019 (Permalink)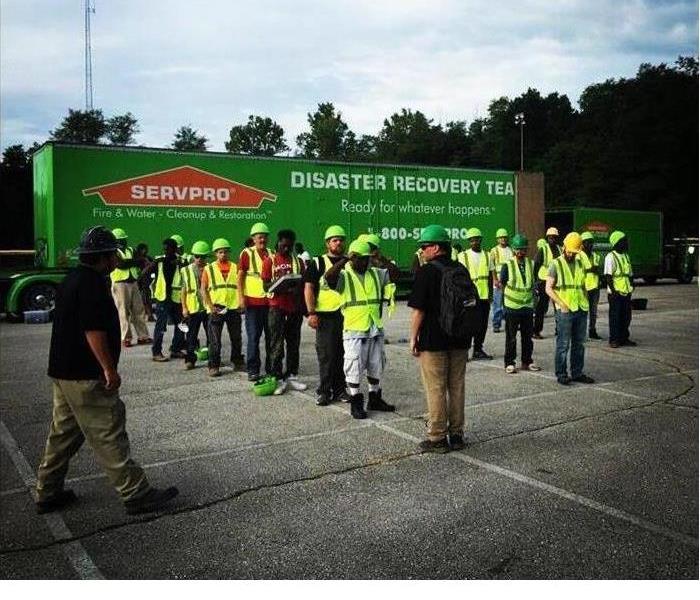 Two Crew Chiefs preparing their technicians for the day, this is one of the multiple storm teams ready to respond around the United States.
Did you know SERVPRO has a team specified for large scale disasters?
Hurricanes, blizzards, wildfires and floods are just some of the types of things our Disaster Recovery Teams are built for. Here is a quick list of times are teams have been assembled!
2017 California wildfires
2017 Hurricane Irma
2017 Hurricane Harvey
2016 Hurricane Matthew
2015 Carolina floods
2014 Polar Vortex
2012 Sandy
2010 Nashville floods
2008 Ike
2007 Chicago floods
2007 Ohio floods
2007 California wildfires
2005 Katrina/Wilma/Rita
The SERVPRO Disaster Recovery Team is composed of the best of the best when it comes to restoration and mitigation experts. The specialists are hand picked, prequalified and positioned throughout the United States to handle any size disaster.
If you know of a disaster near you, be sure to call SERVPRO of San Diego East (619) 280-2377!